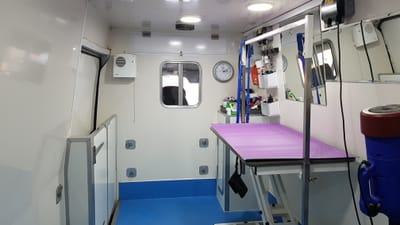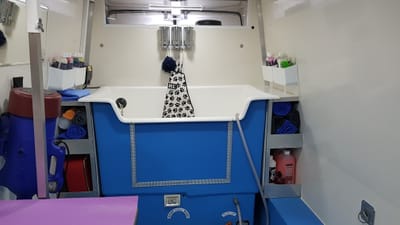 Fully mobile washing and grooming service covering Maidstone and surrounding areas.

Full groom

1. Health check, general health check on dog looking at eyes, ears, mouth, body ect.
2. Grooming out coat, to remove any dead hair knots and tangles(not matting).
3. Nails, trim any that require including dew claws.
4. Eyes and ears, clean eye area. Remove excess hair and clean ears.
5. Hydrotherapy spa bath, warm massaging bath using high quality shampoo suitable for your Dogs coat type.
6. Drying, fully dry Dogs coat
7. Styling, I will style as per your requirements. Techniques may include clipping, scissoring or hand stripping.
8. Finish, just a little spritz of cologne.

wash and dry

1. Health check (as above)
2. Grooming out (as above)
3. Eyes and ears (as above)
4. Hydrotherapy spa bath (as above)
5. Drying ( as above)
6. Finish( as above)
7. Nails (as above)

Puppy introduction (from 12 weeks once fully vaccinated)

X3 visits
1st visit. Free of charge, half hour of your puppy being introduced to the grooming van with light brushing carried out with lots of cuddles and praise.
2nd visit. Half price of full groom, 2 to 4 weeks after first visit your puppy with be bathed in the hydrobath with gentle shampoo then dried using the drier and soft towels with minor feet care if needed.
3rd visit. Full price, 2 to 4 weeks after second visit now they are relaxed and happy in the van we can carry out a full groom including eye, ear and feet care and any styling if needed.